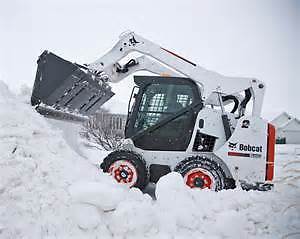 Ice

and Snow Removal

Lets face it not to many people enjoy shoveling their driveway and sidewalk after every snow fall. Save your back and let us do it for you. Our Snow and Ice removal services can be customized to fit your level of need. We have the equipment and man power to accommodate any residential, or commercial snow removal needs. We do this while providing the best possible solutions to your need. From a simple application of sidewalk ice melt product to broad plowing of driveways & parking lots, we can provide the equipment and skilled teams to handle the challenges of winter weather.
WHEN BAD WEATHER HITS, YOU DON'T HAVE TO WORRY
We ensure that your sidewalks and driveways are clear as quickly as possible from ice and snow after the snow falls. We have people and equipment on standby ready to tackle any snow storm. We also limit our winter clients so we can ensure we manage your property in a timely manor. 
WE MANAGE YOUR PROPERTY 24 HOURS A DAY
We understand that your property is a big investment and we want our customers to know that we are there for them to help them. 

Key Benefits of our Ice and Snow Removal Service
Keeping your walkways and pathways clear of snow and ice keeps people from slipping and falling on your property. It is not just a good idea, it is the right thing to do.
  Reduces slipping and falling hazards
  Improves accessability to your home or business
  Saves your back from hard shoveling
  All Workers are licensed and WCB Insured