Stone

and Brick Hardscaping

 

The beginning of a great looking yard, regardless of whether
we're talking about the backyard or the front yard, starts with structure. That is why we design your hardscape yard landscape for the greatest useability and durability. We build retaining walls, patios, outdoor fireplaces and walk ways. Using only the highest quality materials available on the market and the best workmanship and attention to detail, we will build you that tranquil abode that is guaranteed to last. We will work closely with you to ensure that we clearly understand your goals for your Kelowna Home.

 
BEAUTIFUL DESIGNS TO IMPROVE YOUR LANDSCAPE
We can completely map out your yard and draw up designs using our automated Cad system to allow you to envision yourself in the design before it is actually created, Allowing you to make changes to your landscape design until it is just right for your needs.
PRODUCTS OF ONLY THE HIGHEST QUALITY
At OCI Landscaping We understand that your property is a big investment and we want you our customers to know that we are there for you, to help them accomplish the dreams that they may have for there property. We use high quality hardscaping products such as Paving Stones and HydraPressed Slabs which provide a beautiful and durable alternative surface compared to concrete or ashphalt driveways, patios and pathways. With a broad selection of styles, patterns and colours it is just a matter of picking the product that is right for you. Installation of Paving Stones, Natural Stone and Outdoor Tile for your Kelowna Home.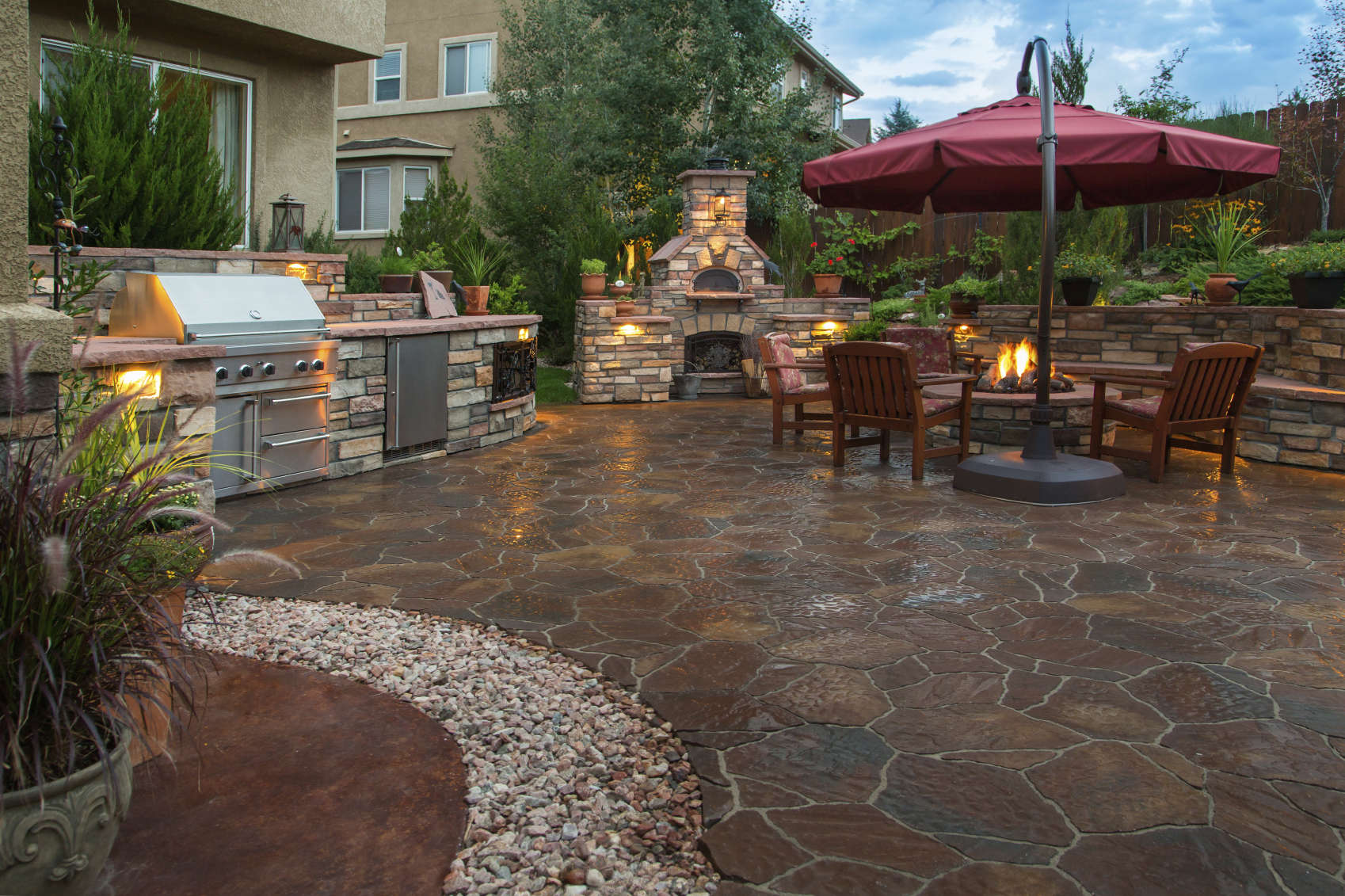 Key Benefits of our Hardscaping Service
It is important to not just create a outdoor space that looks nice but to create an outdoor space that can be enjoyed among your beautiful green spaces. The experts at OCI carefully design all the outdoor spaces to ensure maximum enjoyment and function and beauty.
  Extend your home with a beautiful garden
  Your property value increases many times initial value
 Aesthetic beauty that improves with age
  Certified and insured landscapers
  Our Landscapers attend ongoing training