Beautiful

Lawns and Yards

We understand that your property is a big investment and we want our clients to know that we are there for them to help them to accomplish their dreams and ideas that they may have for there property. From new construction landscaping to existing landscapes that need a face lift, our professional staff helps you. We make the landscape experience just that, an experience you will be proud to show off to the neighborhood. We provide residential yard maintenance and Commercial property maintenance services.
BEAUTIFULLY MANICURED LAWN AND FLAWLESS GARDENING
Lawn Start Up
A great lawn starts from the ground up. That is why we generally do a combination of core aeration, power raking and/or hand raking plus edge your lawn followed by a short mowing with a high vacuum mower to remove as much of the dead layer of grass as possible. Then we apply fertilizer and/or an organic top-dressing to the grass. The natural organic top dressing we apply falls into the aeration holes which gets right to the roots of the turf and will thicken and green it up. This really will make your neighbor's jealous when they see how thick, green and lushious your grass is. 
Lawn  and Yard Maintenance
After we have established a good base for your lawn we maintain your yard with weekly or biweekly yard maintenance service which consists of weekly visits to perform line trimming,  grass mowing and hard surface clean-up.  If you have rock beds or flower and shrub beds we also make sure they are maintained as well and remain weed free.
Lawn Fertilizing and Weed Control
Spring, summer, and fall  fertilizing will be done to all lawn areas to help keep your grass healthy and green. As well, we keep an eye out for broad leaf weeds and quack grass and provide weed control by mechanical and chemical (spot treatments) means. We are fully licensed to handle any herbicides and use them only where needed. We also have many organic alternatives that we use where we can. 
Shrub and Flower Bed Start up
Pruning, light application of mulch and general clean-up of all shrub beds. If your shrub and flower beds need extra attention we can also provide a facelift and restoration service on your shrub and flower beds. We Prune all trees, shrubs, Do hedge trimming etc. from a small clean up all the way to a major facelift of your shrubbery. When we begin working on your yard we will determine if some shrubs would be better replaced rather than spending the time to try to revive sick and withered greenscape. We prioritize the tasks we will perform to match the allotted scope of the defined work. We always push to get the work done properly in an efficient manner.
On a weekly basis we prune, clean-up, cultivate, monitor plant health end ensure they are getting enough water and fertilizer. You can decide how much time you want us to to keep your property looking great that falls within your budget. The service starts weekly in late April-early May and ends in mid to late October. We also recommend to have some extra shrub pruning done in approx mid June - Mid July before the heat of summer. 
ATTENTION TO THE SMALLEST DETAILS
Whatever your yard maintenance needs Our landscapers have many years of experience in all phases of landscaping and our customer focused approach makes the landscape experience just that, an experience. We want our customers to be happy with the results and encourage as much input from the home owner as they wish.
We Deliver Guaranteed Results 
as a full service Yard Maintenance and Irrigation company we can ensure your yard is looking great and that all your plants and irrigation system are performing the way they are supposed to all season long.
Irrigation
Fertilizer
Weed Control
Cutting Cycle
=  Expert Results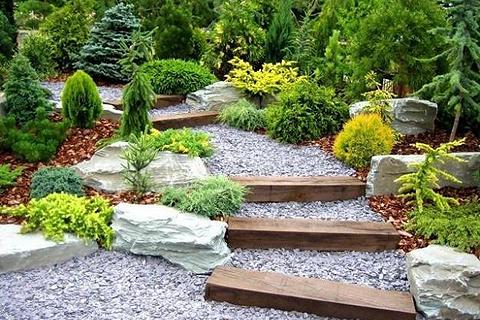 Key Benefits of our Lawn and Yard Care Service
There is more to a great looking lawn than just watering to preserve its lushness and beauty it requires regular treatments of fertilizer, weed killer treatments, aeration and thatching at the proper intervals and times of year. We carefully care for your lawn by mowing the grass at the correct height to maintain moisture, we also edge the grass so there is definition from where the lawn starts and ends and we blow off all hardscape surfaces of any clippings after. Other services we provide include hedge trimming and flower bed cleanup and maintenance of all of your shrubs and flowers.Tell us your needs and we will design a custom system to perfectly maintain your lawn.
  Extend the beauty of your home with a beautiful yard
  Your property value increases many times initial value
 Aesthetic garden beauty that improves with age
  All round best quality work and service
  Affordable Prices