It can get a bit too hot on certain days, but if you live in North America, chances are that you generally look forward to the summer months more than the cold winters. Barbecues and pool parties are already starting in some sections of the continent, and in about a month's time, they will be in full swing. On that note, here are five ways in which you can improve your backyard both visually and functionally for an upcoming, fun-filled summer.
Put in a HotTub
There's just something about relaxing in a hot tub outdoors during the summer that's extremely liberating, and if you have not experienced it yet, it is highly recommended that you do. With the help of Simpletoilet.Com, you will be able to find a hot tub that perfectly fits your needs and sets in beautifully with the overall décor of your garden and yard. To make it all the more special and give yourselves a bit of natural privacy, place the tub in a way that the branches of your trees form a natural shade over the top of the tub.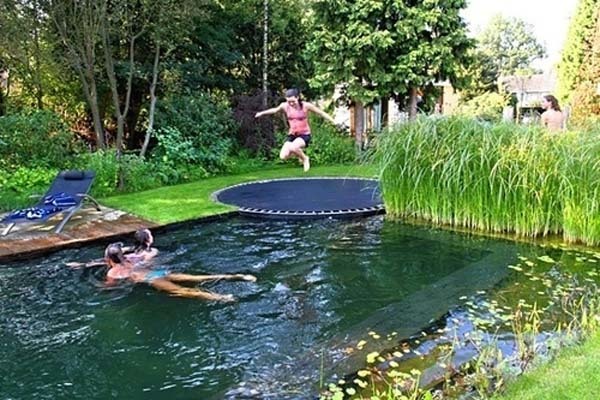 Build a Treehouse
If you have children in the house, build them a treehouse and they will love it. It's a private place for them far from the watchful eyes of the adults that almost all kids will cherish. The climbing will also help them build strength and coordination, while the added coolness of having your own treehouse might just help them up their social game. As an added bonus, treehouses can also increase the aesthetic value of your outdoor landscape when done right.
Add a Birdbath in the Garden
Adding a birdbath is quite a simple step but this little thing brings in multiple advantages with it. Not only does a well-placed and beautiful birdbath improve your garden's aesthetics, but it has some serious benefits as well. Their droppings enrich the earth and the birds themselves aerate your garden soil while eating a large number of the harmful pests that can ruin your hard work in a matter of days. Besides, seeing beautiful birds coming and bathing in the birdbath amongst flowers while chirping away is probably the most ideal garden scene ever imagined.
Grow Flowers that Bloom in the Summer
Depending on the exact location we are talking about, the species of plants will differ because not all flowers can take the extreme heat in Florida or the harsher conditions in Texas. Nevertheless, pentas, plumbago, moonflower, hibiscus, blanket flower, verbena and king's mantle are all good choices as they can usually take the heat and fare particularly well during summer months, as long as other conditions are met as well.
The idea is to improve your yard's look and feel, without compromising one or the other, and these four ideas fulfill those requirements perfectly. Feel free to add some of your own and make the list longer, but just make sure that your garden doesn't look over cluttered.
Contributed by: Oci Landscaping and Irrigation, experts in backyard design and function.